Dreamking
The Man, his Dream, his Wife - and the Butler
The short documentary 'DreamKing' (2012) tells the story of a man who dreams of power, money, status, beauty and allure. For a brief moment he can live this dream. Reality and fiction - where does one end, and the other begin?
This film earned me the STROOM encouragement prize and various exhibitions and screenings at film festivals such as the International Film Festival Rotterdam.
We don't have control over reality, but we do have the power to alter our perception of it
"Ronald is trying to make his dreams come true. He takes the freedom to create the things he lacks in real life. Something all of us do to a certain extent. What I find so moving about Ronald is, through his dreams of grandeur, he exposes his greatest vulnerabilities. 'DreamKing' is about the fear of being meaningless; a human fear, we can all relate to"
Synopsis
Ronald's life revolves around excursions to castles. There, once every few years, he lives his childhood dream of being a nobleman. The 17th Century world of dreamking Ronald is marked by distinguished dinners and costumed balls. But just like in any royal court, plans are obstructed by quibbling and horse-trading.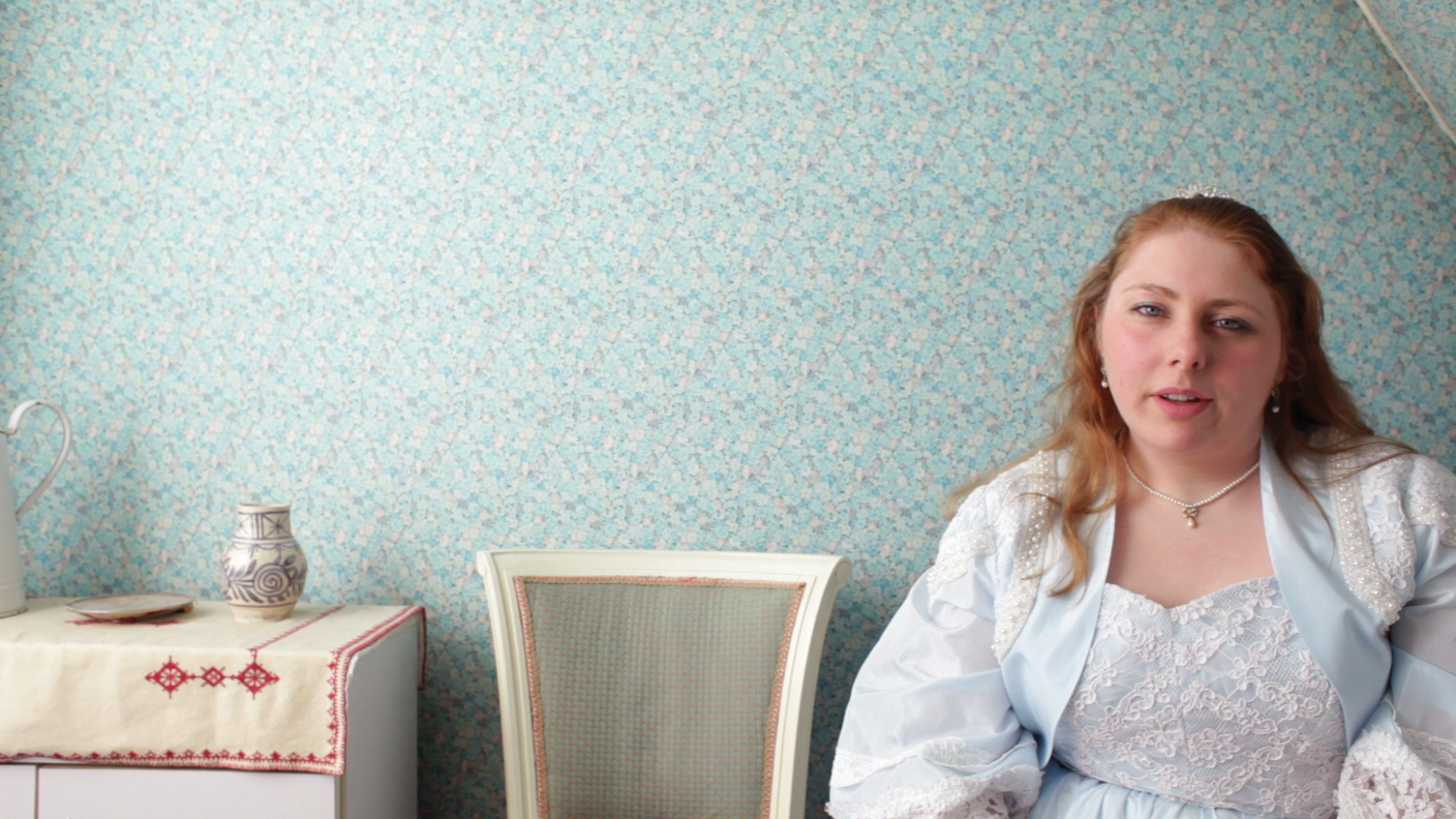 Screenings & Exhibitions
Dutch Shorts, EYE Film, Amsterdam | International Film Festival Rotterdam (IFFR), Rotterdam | Impakt Festival Utrecht | New Orleans Filmfestival
Hoogtij Festival Het Nutshuis Den Haag | Museumnacht Delft | De Mus, Torpedotheater, Amsterdam | Best of Graduates, Ron Mandos Galerie, Amsterdam | Eindexamen tentoonstelling NU, KABK, The Hague
Dreamking was distributed by Eye Film Amsterdam and is part of the filmcollection
© All rights reserved / All images by Wendy Oakes 2012 / Filmposter and logo design by Sven Gustav van Asten